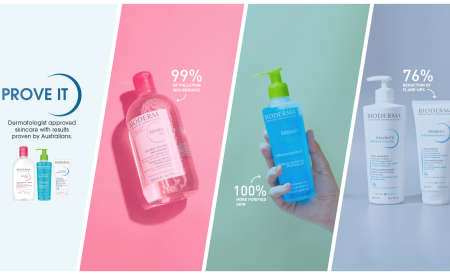 Australians, guided by dermatologist recommendations and beauty experts' advice, prove Bioderma superior claims and product efficacy
Proving the difference that Bioderma products can make for your skin. In collaboration with dermatologists and product specialists, we are sharing the lasting results that our products can make for their clients, patients, and Aussies alike.
Scroll down to see testimonials from our 30-day challenge and how we're collaborating with experts.
With over 30 years of experience, Bioderma products are made with and for dermatologists.
Discover our Sensibio H2O Micellar Water Cleanser, Atoderm Intensive Baume, and Sèbium Gel Moussant.
Sensibio H2O
The unbeatable soothing cleanser for sensitive skin.
Proven by dermatologists and Australians to effectively remove makeup and pollution whilst preserving the skin's natural barrier.
Scientifically proven to remove 99% of pollution and makeup.
Atoderm Intensive Baume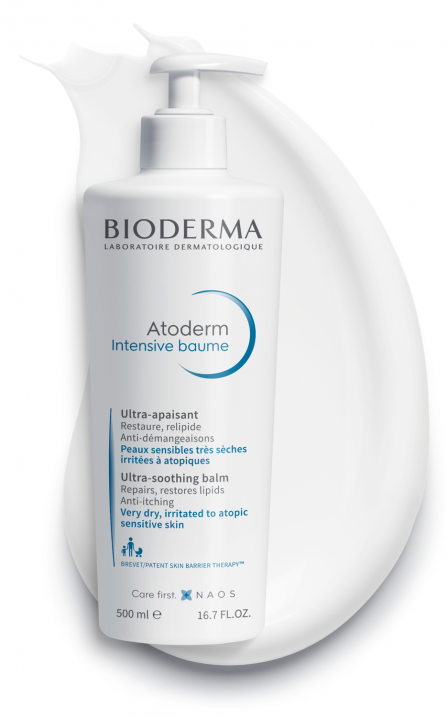 Ultimate dry skin reliever.
Proven by dermatologists and Australians to increase skin hydration, with ultra soothing and nourishing active ingredients.
Scientifically proven to prevent future flare-ups by 76% and provide immediate skin relief (95%).
Sèbium Gel Moussant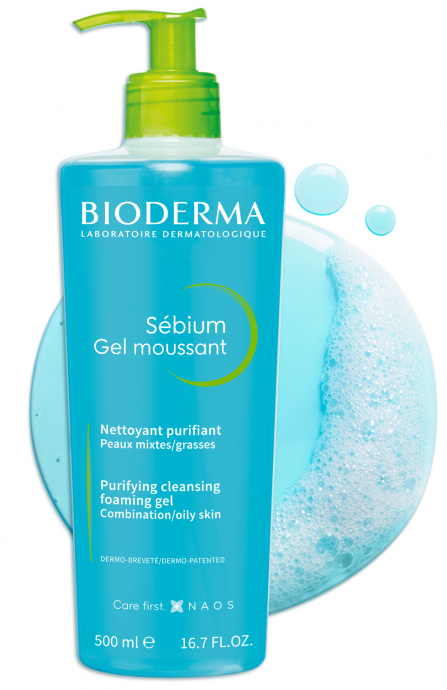 Deeply purifying cleanser.
Proven by dermatologists and Australians to deeply purify and cleanse skin, with active ingredients to prevent pimples without drying out the skin.
Scientifically proven to decrease pimples by 23% within 28 days and reduces oily skin immediately.
I have always had large pores, oily T zone and lots of whiteheads and blackheads around the sides of my mouth and chin...I thoroughly enjoyed trialing this fabulous skin care range, [Bioderma] has changed the way my skin looks and feels.

I have a proven allergy to sodium benzoate so these products were quite welcome to test. After two weeks of using them every day I have had no issues whatsoever which is like a dream for me. I am very thankful for these products and will be buying them in future as part of my regular routine.

I LOVE IT! [Bioderma] products have done absolute wonders to my skin! The area on my face that always gets a dry patch, itchy, red and irritated is gone! Ever since using these products it's been gradually getting better and better.

I've loved using these products over the last few weeks, will definitely re-buy. I've never been able to find a skin care that I could stick too. This isn't overpowering, lathers and glides on nicely and has really reduced my breakouts.

I've been using these three products for a month or so and I absolutely love what they have done for my skin. A new routine every morning and night and I have not seen any breakouts or reactions. I would recommend this range if you have super sensitive and oily skin.

[Absolutely] love it. As someone who suffers oily skin during summer the shine control moisturiser is fantastic with helping to ease the oils coming from my pores...these products are brilliant.

Have absolutely loved the rinse-free cleanser and have added [it] to my skin routine. It's amazing how easily it gets makeup off and has made my skin feel over the last few weeks. (I even used the cleanser to get an oil-based face paint off my son and it came off with little effort!)

My new favourite skin routine, especially the moisturiser. It leaves my skin feeling so so soft and smooth.

Have been using this for over a week now and my skin has never felt so soft and smooth. Love the Sensibio [H2O]. I cannot believe it removed all the makeup I thought I had removed from a previous product. The [Sèbium Gel Moussant] I have used as a shaving cream as well and have not had any redness after use. Finally, the Sèbium [Mat Control] goes on so light. It's not heavy at all. I also use it as a base to help my foundation stay longer. Thank you Bioderma.

After using another Dermatologically tested and recommended skincare brand for many years I was a little hesitant to try Bioderma but WOW! This stuff actually works and I am loving it...Such a significant improvement in a number of days. I am really impressed.

The [Sensibio H2O cleansing] makeup remover is sensational and the moisturiser is so silky smooth and you only need to use a tiny bit.

 

I've finally found the perfect products for my sensitive, dry, and acne-prone skin! BIODERMA Sensibio H2O cleanses and removes all my makeup without irritating or drying up my sensitive skin. BIODERMA Sensibio Light Soothing Creme keeps my skin moisturised all day without feeling greasy.

I've been trying these products for just over a week now and I've definitely noticed a difference. My skin is soft and hydrated and I'm not fighting that oily shine all day. Plus as an added bonus it's really helping reduce those breakouts. Win-win really.

 

I loveeeee this micellar H2O! My skin is ultra-sensitive & now it is so easy to remove makeup! The little tube of soothing cream is also heavenly making it easy for make-up to go on in the first place! Thanks [Bioderma]

All I can say is that it feels great on my skin and even over the craziness of Christmas and all the sugar and fats didn't show up on my skin for once! I may have finally found a product to continue using! 

Absolutely loving these products! So easy to use and great for my sensitive skin. The moisturiser is fantastic and the cleanser is my new favourite - ultimate lazy girls cleanser.

This has been a dry skin saviour!! Quick skin absorption and soothes away the itch caused by dry skin and also I do have eczema! Love it!

Can't get over how amazing these products are!

I've been using [Sensibio H2O] with my reusable makeup remover pads and it's been great for removing makeup and dirt at the end of the day. The Atoderm Intensive Baume has been great for my eczema flare-ups too!

Wonder tub! Took [Atoderm Intensive Baume] on holiday and used it every day. My usually dry itty skin due to being in the sun all day was not an issue.

I have been trialing the new Bioderma Sensibio range for sensitive skin and can honestly say I have seen fantastic results in the reduction of redness and dryness. I'd recommend anyone with sensitive skin give this a try 

Your skin will thank you!

I must say..... Wow! Sèbium range is great to use when you're having severe breakouts. Due to COVID, wearing a mask makes me breakout so much and the only thing that helped me was Bioderma Sebium Range. I love using [Sèbium Global] when I get [a] breakout, [as it] doesn't leave your skin flakey or red, will effectively reduce acne.

I love this [Mat Control] moisturiser! It is non greasy, non-sticky and glides on smoothly and layers perfectly with any others. I use this in my AM routine and my skin loves it and stayed mattifying the whole day...will definitely repurchase!

I have used the Sensibio H2O cleanser before, and it is as good as previously used. However, the Atoderm Intensive Baume is REALLY [THE] BOMB! Super moisturising.

Been using this for two weeks now and it really helps to moist my super dry skin.

Luxury in a tube! Such beautiful light moisturizer.

Loving this Bioderma trio!...I found this [Sèbium Gel Moussant] purified my skin without being too drying which was a good result. Bioderma Sèbium Mat Control is a mattifying cream that smoothes skin texture and tightens pores. I like the light texture of this cream which absorbs well and is a great choice for Summer when my skin tends to sweat and produce more sebum!

[I] have to say my sensitive skin seems to likely! The face cleanser feels so soothing and zero irritation. That's is a first for a cleanser/makeup remover for me. Moisturiser is fab too, goes on smooth and not greasy.

I am loving them! My favourite product so far is the Sèbium Mat Control. It completely takes away the shiny, oily look of my skin but is hydrating at the same time. That one's a winner for sure!

Got a new love... [Sesnibio H2O] Micellar Cleansing water is the BOMB! Especially for camping... really leaves the skin feeling refreshed and squeaky clean! 

Looooving this [Sèbium Gel Moussant] foaming face wash from Bioderma Australia. It does such a good job of drying out my breakouts without drying out the rest of my face, and I'm starting to get the nicest glow to my skin. [Sensibio H2O] this stuff works as good as it looks. I've been using it morning and night for about a week, and it's so good at removing my sunscreen and other buildup on my skin without drying it out. Definitely a new favourite.

Have been using this for over a week now and my skin has never felt so soft and smooth. Sensibio H2O had removed makeup left behind from another makeup remover I used just a moment before. Sèbium Gel Moussant I have used as shaving cream and have not had any redness like previous products used.

After suffering with dry and itchy skin for years and bouts of terrible dermatitis these products from [Bioderma] have proved a godsend. In under a week the gentle hydration is leaving my skin so soft and silky with no itchiness

Bioderma [Atoderma Intensive Baume] is an amazing product. I suffer from dry and irritable skin which can be red and blotchy.
In just 5 days I can notice a difference. This product lasts all day and is not sticky or leaves any residue on glasses. A truly great product.

This product is great! My skin has never felt better or been clearer...and it's the middle of a humid sweaty Qld summer! Loving it!
See how Aussies have proven the difference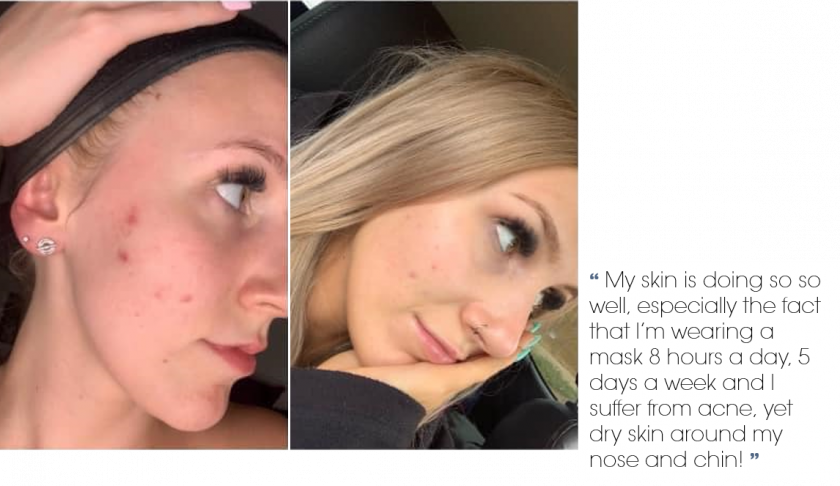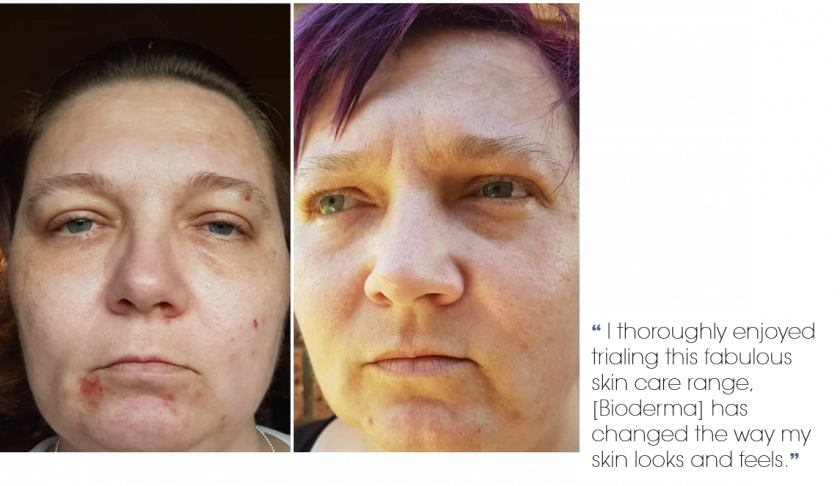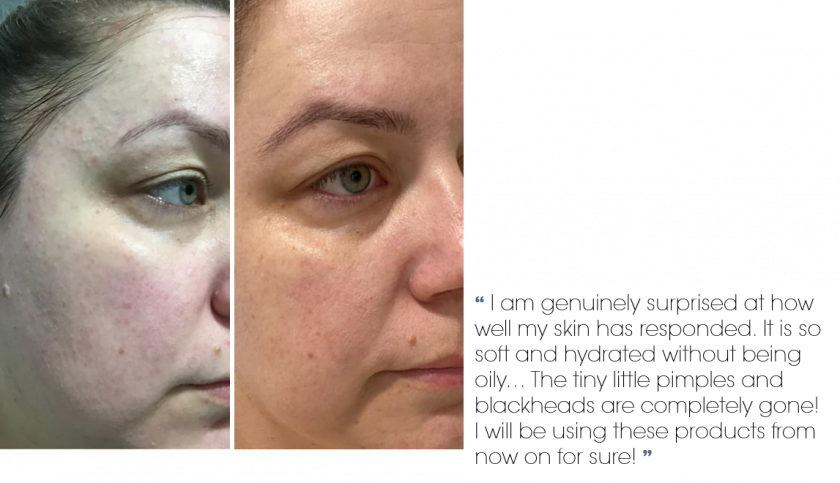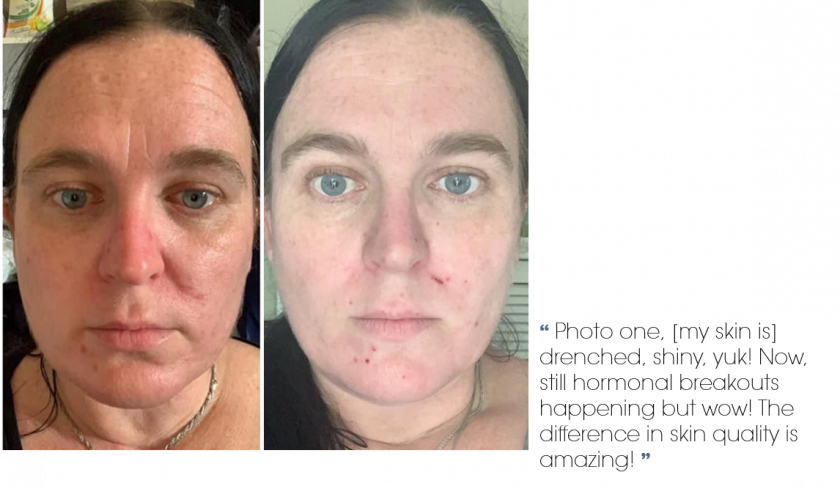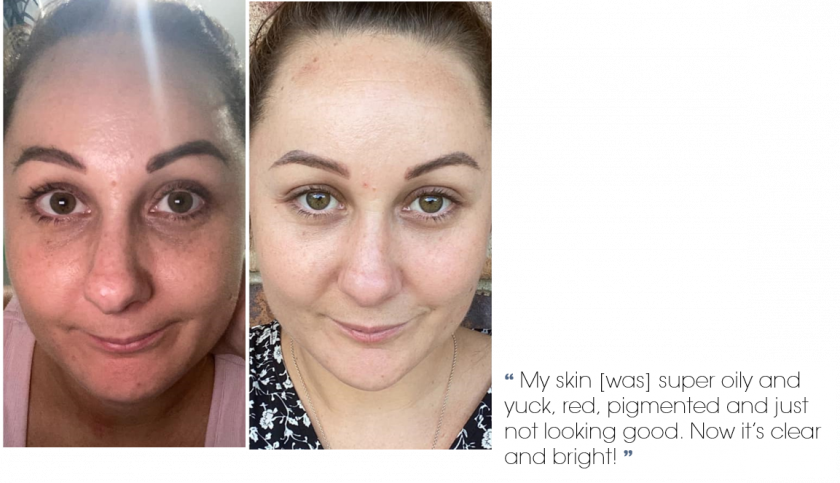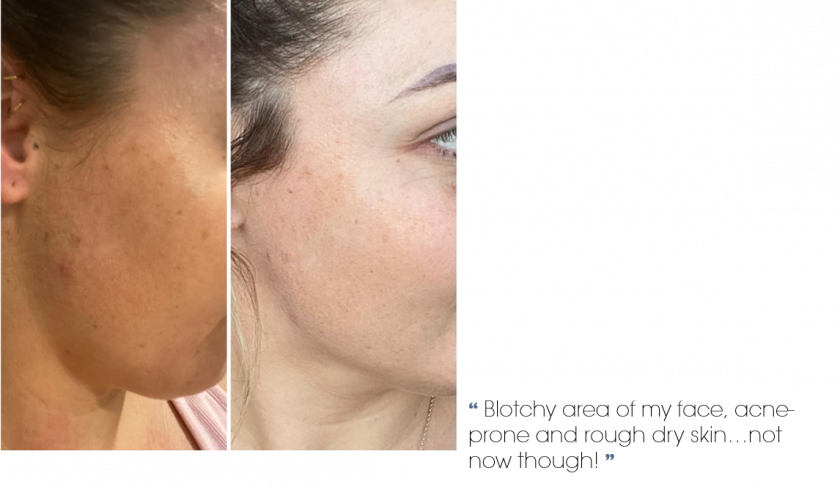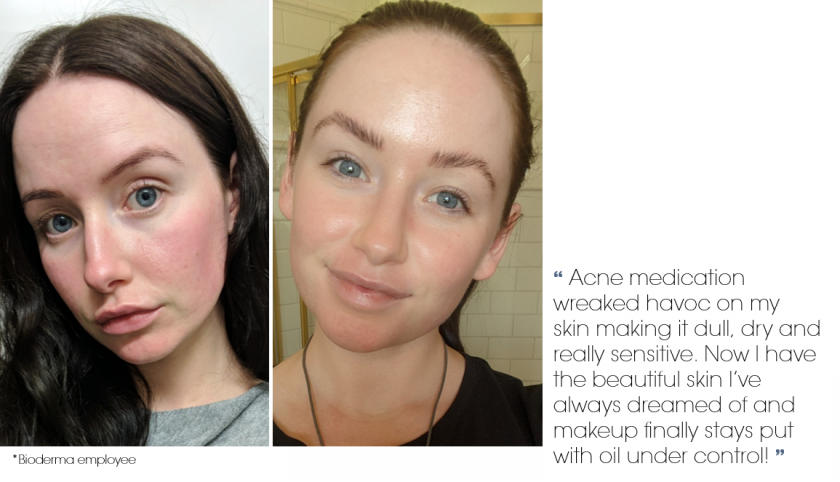 Find a store near you and try Bioderma for yourself today.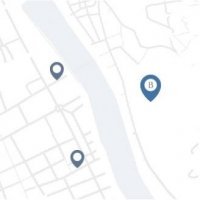 Find a store
View all our offers and products available in a pharmacy or health & beauty store near you.
Store locator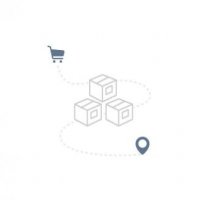 Order online
View all our offers and products available from our e-partners.
Our expert collaborations
Bioderma are one of my favourite "sciencey" brands. Not only do they use science-backed ingredients, but they also conduct their own skin research in association with research institutes and dermatologists...
Lab Muffin Beauty Science Partnership
Michelle Wong is a science educator with a PhD in chemistry, who uses science to understand and unpack skincare and beauty products. Michelle will be providing her expert opinions on our formulations, ingredients and how they work, and how Bioderma products can provide lasting results for your skin.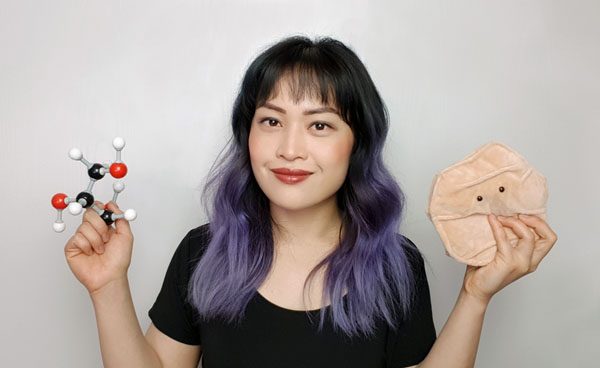 See more from Michelle via her Lab Muffin Beauty Science blog here, and her Instagram page here.
The Sebium Gel Moussant is a standout cleanser for me because it is specifically designed for acne-prone skin [and] it contains zinc and copper sulphate which help to clean the skin but in the most gentle possible way.
Dr Phillip Tong Partnership
Phillip Tong is a Bondi Dermatologist with a passion for all things skin. A Fellow of the Australiasian College of Dermatologists, he underwent world class-research and dermatology training.
Dr Tong will be providing his expert product commentary and advice on Bioderma's formulations, safety and efficacy, and why he recommends Bioderma products to his patients.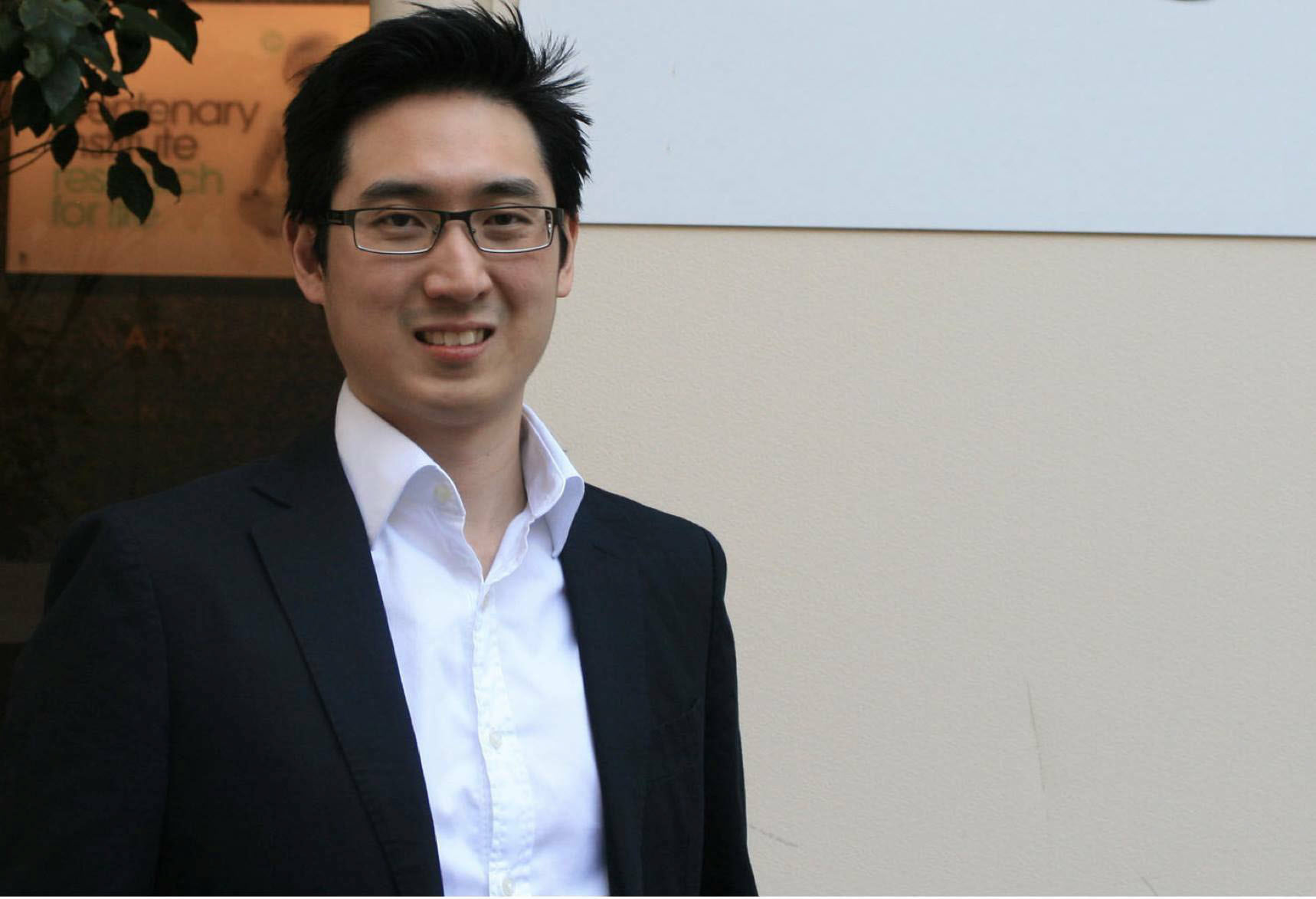 Discover more about the Sensibio, Atoderm, and Sèbium ranges.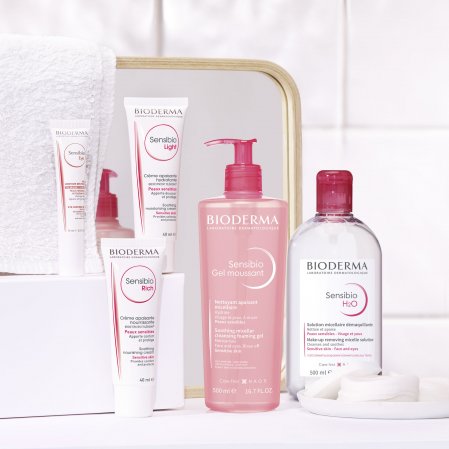 Hygiene & skincare
Sensitive skin
The Sensibio range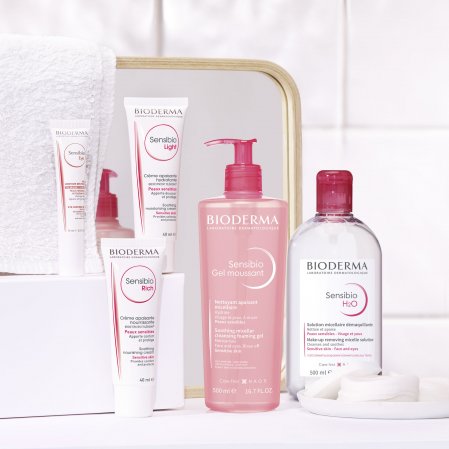 Symptoms of sensitive skin include tingling, overheating, tightness, feelings of discomfort, and diffuse or localised redness.

BIODERMA's solution: Sensibio, a range dedicated to sensitive skin. In addition to the iconic Sensibio H2O micellar water, the cleanser and make-up remover for sensitive skin, the range includes cleansing and care products that are recommended by dermatologists: face care products for sensitive skin, anti-redness products (available as a cream or BB cream), and more. Choose the routine suited to your skin!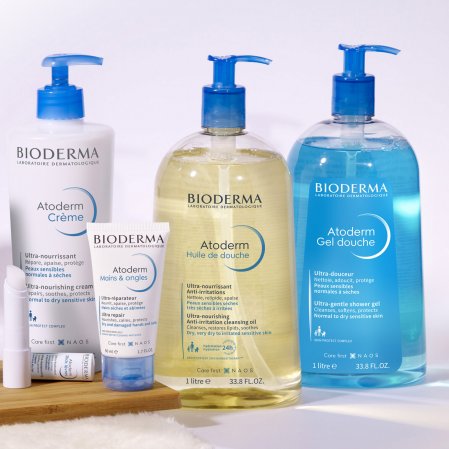 Hygiene & skincare
Normal, dry, irritated to atopic skin
The Atoderm range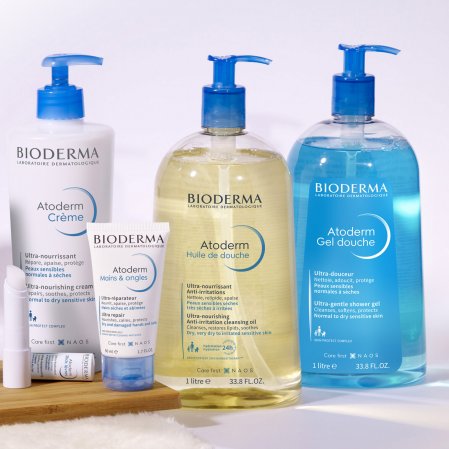 Dry skin is characterised by tightness and a lack of suppleness that are sometimes combined with itching and patches.

BIODERMA's solution: Atoderm, a full range of cleansing and care products for the face and body tailored to dry, very dry or atopic skin to be used daily as well as alongside treatments for eczema or itching... all the essential products for soft, comfortable skin! Say goodbye to tight, itchy skin after showering!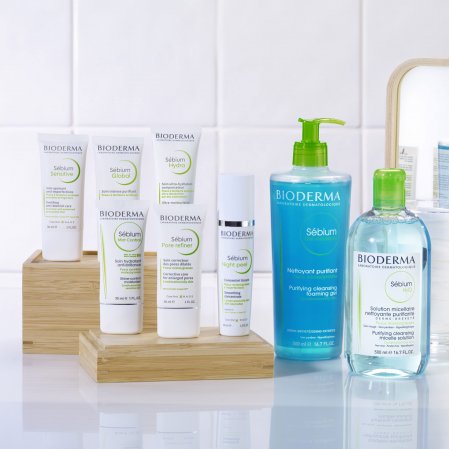 Hygiene & skincare
Combination to acne-prone skin
The Sébium range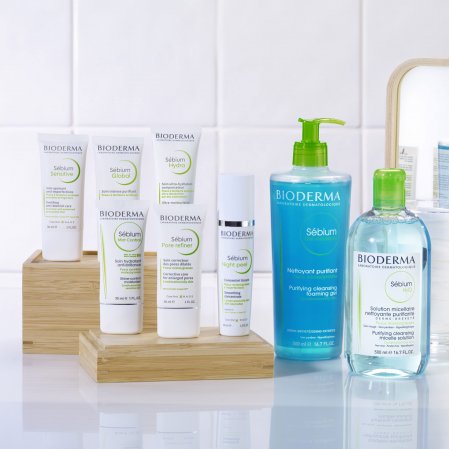 The skin changes during adolescence: it becomes thicker, shiny, blemishes appear to a varying extent and sometimes remain into adulthood.

BIODERMA's solution: Sébium, a range tailored to oily and acne-prone skin.
The Sébium range has cleansing and care products that are specifically recommended by dermatologists: face cleansers for oily skin, anti-blemish creams, moisturisers for acne-prone skin, and more. Choose your routine!