Sensitive & sensitised skin
Sensibio Defensive: Empower your sensitive skin's self-defence
Our skin is our interface with the surrounding world; it provides constant information about the nature of the environment and the potential aggressions which triggers an appropriate adaptation and protection of our body. Sensitive skin, however, has a failure in this system. The skin is no longer able to adapt to an aggressive environment, leading to an imbalance and undesirable responses that may not always be visible from the outside. Tingling, stinging, burning and/or itching are all symptoms of sensitive skin along with potential redness.
Skin sensitivity may have one of two orgins: natural sensitivity due to biological dysfunction, typically genetic, which is known as sensitive skin, or sensitivity induced by environmental and lifestyle factors which is known as sensitised skin. 
Instead of putting the skin inside a bubble to isolate it from the surrounding environment, it's necessary to give it the ability to defend itself properly.
Without making any compromise with skin tolerance, efficacy or security, Laboratoire BIODERMA considers skin as a smart organ and gives it the keys to learn how to adapt and defend itself to live normally even if its environment is aggressive.
We have developed Sensibio Defensive and its Defensive technology to have a skin that is instantly soothed, protected, and more resistant to daily aggressions. The sensitivity is reduced long-term and the quality of life for people with sensitive skin is improved.
Our new product Sensibio Defensive accompanies sensitive or sensitised skin in its daily life, empowering it rather than isolating it from its natural environment. The skin reconnects with its abilities to self-defend itself. It plays a real role in diminishing symptoms in sensitive and sensitised skin and therefore in alleviating the burden of sensitive skin on everyday life.
Both Sensibio Defensive and Defensive Rich empower the skin's self-defence mechanisms to help it adapt to changes in its environment and strengthen the biological response to aggressors. Rather than isolating sensitive and sensitised skin, Defensive Technology retrains the skin to function healthily.
Sensibio Defensive is a light, hydrating texture that is perfect for normal to combination skin, or anyone who prefers a light-weight product.
Sensibio Defensive Rich has a rich, enveloping texture for dry skin types in need of nourishment. Containing both hydrating and lipid-replenishing ingredients, this product is perfect for skin that lacks oil or anyone how likes a rich product.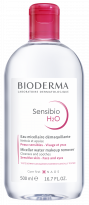 Leave-on daily cleanser
Sensitive skin Normal skin
Micellar technology
Sensibio H2O
The pure, original skin soothed and freed from makeup and pollution.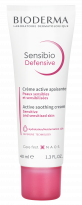 Daily skincare
Sensitive and sensitised skin
Defensive Technology
Sensibio Defensive
Soothing and moisturising care to increase the skin's defence against aggressors of sensitive and sensitised skin.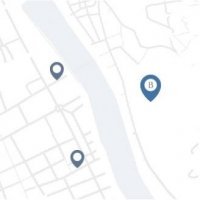 Find a store
View all our offers and products available in a pharmacy or health & beauty store near you.
Store locator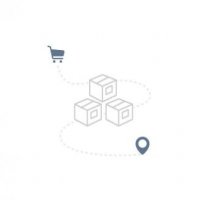 Order online
View all our offers and products available from our e-partners.