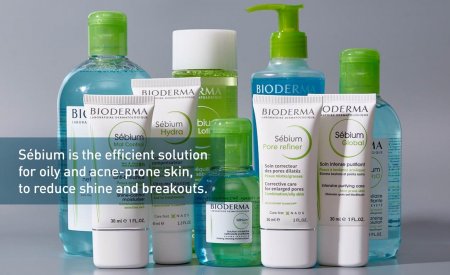 Healthy skin starts with cleansing
Do you or someone you know experience acne? Restore clear skin with a Bioderma routine for you
Acne and oily skin, in most cases, appear around the age of 12-15 however their prevalence into adulthood are on the rise. In Australia, it is estimated that around 90% of 16-17-year-olds are affected by acne1, and approximately 10-20% of those will continue to experience some form of the disorder into adulthood2. 
While it may be common, acne can have both physical and psychological repercussions. It can be inflamed, irritated, and cause distress both physically and emotionally. Particularly in teenagers, acne can lead to low self-esteem, and in severe cases, depression and/or anxiety. These can have a ripple effect into adulthood if the condition persists.
Each day our skin absorbs the external stresses of our surrounding environment - pollution, dirt, dust, bacteria, pollen. Over time, these can begin to breakdown our skin's natural protective barrier. Once the skin becomes unbalanced, our natural process can malfunction and begin to block the pores. This is why not only cleansing but cleansing with products that are going to aid in the repair and strengthening of our skin barrier is such an important step in our skincare routine.
Sébium H2O Micellar Water Cleanser has mimicked our first of its kind Sensibio H2O to create a rinse-free cleanser specifically for oily, combination, and acne-prone skin. By regulating oil and reducing shine, the Sébium H2O Micellar Water Cleanser's non-drying formula leaves the skin soothed, and purified of acne-causing bacteria.
Effectively removes makeup and rids the skin of 93% of pollution

Controls excess oil flow

Gives a light exfoliation thanks to the gentle AHA, citric acid. 
BIODERMA's best-selling Sébium Gel moussant gently cleanses the skin with its soap-free and non-drying formula. The purifying active ingredients work to remove impurities and rebalance the quality of our skin's natural, healthy oil flow, preventing the pores from becoming clogged and breakouts returning. 
23% decrease in the total number of acne blemishes
37.5% decrease in oil after use without drying out the skin
Regulates and rebalances oil flow to prevent blocked pores
BIODERMA has formulated a range of products to help treat all types of combination, oily and acne-prone skin.
Excess oil flow
Enlarged pores
Mild acne & blackheads
Inflamed acne
Acne undergoing drying medicated treatment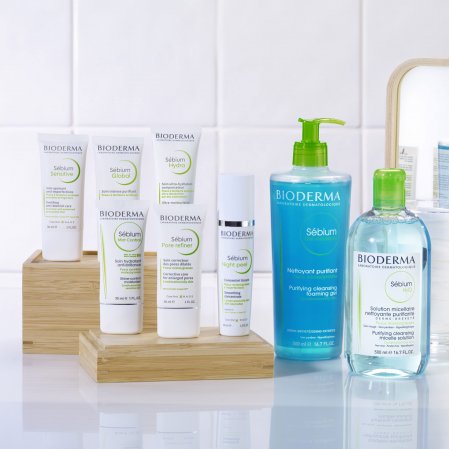 Hygiene & skincare
Combination to acne-prone skin
The Sébium range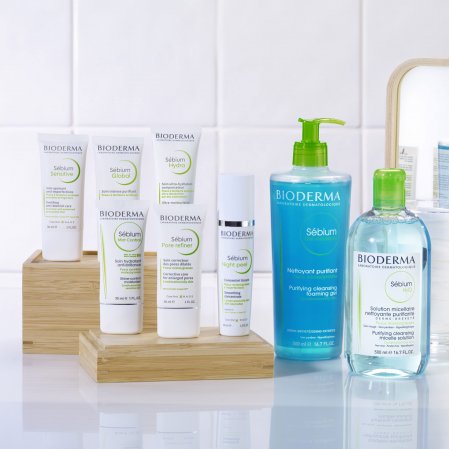 The skin changes during adolescence: it becomes thicker, shiny, blemishes appear to a varying extent and sometimes remain into adulthood.

BIODERMA's solution: Sébium, a range tailored to oily and acne-prone skin.
The Sébium range has cleansing and care products that are specifically recommended by dermatologists: face cleansers for oily skin, anti-blemish creams, moisturisers for acne-prone skin, and more. Choose your routine!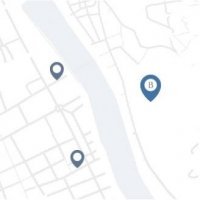 Find a store
View all our offers and products available in a pharmacy or health & beauty store near you.
Store locator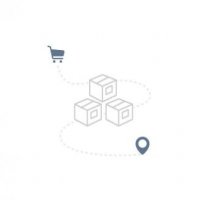 Order online
View all our offers and products available from our e-partners.
1. Internal Medicine (10th edition). New York: McGraw-Hill Publishing; 2006.
2. Philadelphia: WB Saunders Company; 1999.